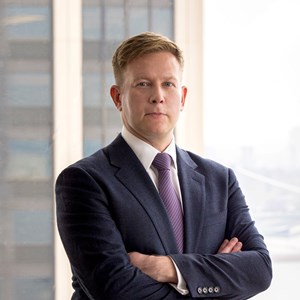 Professional Bio
Dustin Guzior is a trial lawyer and the co-head of S&C's Intellectual Property & Technology Litigation practice. Dustin regularly represents clients in nine- and ten-figure disputes across all technology fields and all types of cases, from IP infringement to complex contract disputes. Dustin also practices in all venues, representing clients in state and federal jury trials, administrative proceedings, and domestic and international arbitrations.

Demonstrating the breadth of his practice, in 2022, Dustin achieved trial victories in three separate technology cases, each of which had nine or ten figures at issue:

• Dustin was first-chair counsel to Bayer AG in defense of multi-billion-euro claims brought by BASF SE in an ICC arbitration relating to assets that BASF acquired from Bayer in connection with Bayer's $66 billion acquisition of Monsanto Company.
• For Ocado Technology, a U.K.-based robotics company, Dustin was co-lead trial counsel in proceedings before the U.S. International Trade Commission. Ocado's competitor, AutoStore, sought to shut down Ocado's U.S. business, and Dustin successfully defended Ocado against claims of patent infringement based on 80 asserted claims across five patents.
• Dustin was co-lead trial counsel to Columbia University during a jury trial in Richmond, Virginia (EDVA) in April and May 2022. Columbia asserted patent infringement and correction of inventorship claims against NortonLifeLock (f/k/a Symantec), and after a two-week trial, a jury of eight unanimously found in Columbia's favor on all patent infringement claims and correction of inventorship.

Dustin's pro bono service has included helping the ACLU invalidate as unconstitutional Arkansas' de facto ban on adoption by same-sex couples and helping the ACLU to overturn North Carolina's ban on marriage for same-sex couples before Obergefell.
Company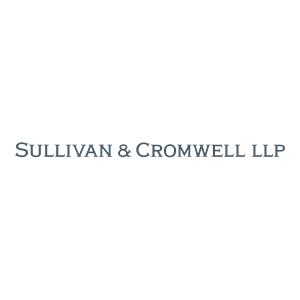 Sullivan & Cromwell LLP
125 Broad St Lowr Sc1
New York, NY 100042498
United States
+1.212.558.4000
Law Firm Membership
---