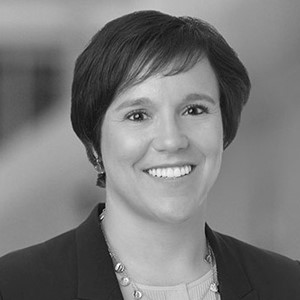 Professional Bio
Ank Santens is a partner in White & Case's International Arbitration Practice, based in New York. She serves as counsel or arbitrator in commercial, investment and construction arbitrations throughout the world, in the energy and infrastructure sectors and various other industries.

She represents corporate clients on a wide range of commercial and post-M&A disputes, and disputes concerning shareholder arrangements. Ank also advises both corporate and sovereign clients on investment treaty disputes and disputes involving public international law issues. She regularly advises on the drafting of dispute resolution clauses in international contracts.

Ank is the Chair of the Executive Committee of the Foundation for International Arbitration Advocacy (FIAA), a Court Member of the London Court of International Arbitration (LCIA), a member of the Executive Committee of the Institute for Transnational Arbitration (ITA), a Board Member of the International Institute for Conflict Prevention & Resolution (CPR), Delos Dispute Resolution, and the New York International Arbitration Center (NYIAC). She also serves on the advisory board of the Arbitration Foundation of Southern Africa (AFSA) and the Editorial Committee of International Arbitration Case Law, and is an Honorary Overseas Member of the London-based Commercial Bar Association (ComBar). Ank is on the IEL Energy Arbitrators List and the arbitrator panels of International Centre for Dispute Resolution® (ICDR), CPR, Ciesp/Fiesp - Federação das Indústrias do Estado de São Paulo (Sao Paulo, Brazil), and the Lagos Court Of Arbitration (Nigeria).

Committed to community service, Ank serves on the Board of International Senior Lawyers Project (ISLP), an international pro bono organization. She helped Haiti build a culture of international arbitration, and recently advised an African country pro bono on its new arbitration legislation.
Company White & Case LLP
1221 Avenue of the Americas
New York, NY 10020
United States
+1.212.819.8200
Law Firm Membership
---