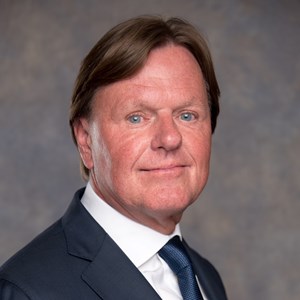 Professional Bio
Maurice J.H. Kuitems is Senior Vice President and Managing General Counsel to Fluor Corporation and a member of the Company's Executive Management Group. As a specialized international construction lawyer, his primary responsibility is managing the EAME and the Asia Pacific regions, focusing on a broad range of business, commercial and legal issues. This includes leading a wide range of complex and most challenging international projects and commercial transactions, and includes providing advice on general corporate law issues, providing risk management advice, structuring joint ventures, handling merger and acquisitions, setting up financing structures for projects on a finance basis, dealing with compliance and corporate governance matters, handling claims, litigation and settlement negotiations and managing outside counsel.

As a member of Company's Executive Management and the regional management team, Mr. Kuitems participates in and contributes to the various discussions regarding the strategic directions and growth of the Company and contributes and drives the development and implementation of Company's risk management policies and its Corporate Governance.

Mr. Kuitems has extensive deal experience across the world and has been active in many industry sectors and governments including but not limited to the Oil, Gas, Power, Pipelines, LNG, Chemicals, and Infrastructure Industry. He has acted in many high-profile private transactions including major project financed PPP transactions for Infrastructure projects in Europe.
Company Fluor Corporation
6700 Las Colinas Blvd
Irving, TX 75039
United States
+1.949.349.2000
Corporate Membership
---