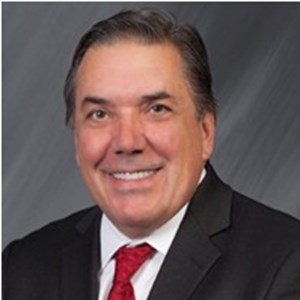 Thomas Sabatino
Executive Vice President & Chief Legal Officer
Professional Bio
Tom Sabatino joined Rite Aid as Executive Vice President and Chief Legal Officer in June 2023. He oversees the organization's legal affairs, including enterprise risk management, compliance, regulatory affairs, and privacy. Prior to this, Mr. Sabatino served as Executive Vice President, General Counsel, and Corporate Secretary for Tenneco's Law Department, where he was responsible for managing the company's global legal affairs, including corporate governance and compliance.

Mr. Sabatino's experience includes nearly three decades of legal experience as senior general counsel for global publicly traded corporations including Aetna Inc., Hertz Corporation, Walgreen Co. & Walgreens Boots Alliance, Inc., United Continental Holdings, Inc. & United Airlines, Inc., Schering Plough Corporation, and Baxter International Inc.

He currently serves as a member of the Board of Directors of the Humane Society of the United States and the South Florida Wildlife Center. In addition, he is Chair Emeritus of the International Institute for Conflict Prevention and Resolution and is on the Board of Advisors of the University of Pennsylvania Carey School of Law.

Mr. Sabatino earned his law degree from the University of Pennsylvania and holds undergraduate bachelor's degree in government from Wesleyan University in Connecticut.
Company Rite Aid
https://www.riteaid.com/corporate
Corporate Membership
---