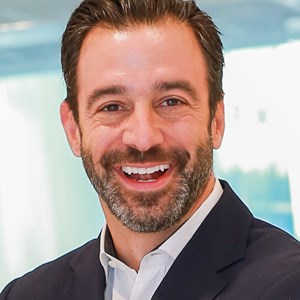 Bill Dodero
General Counsel & Senior Vice President
Professional Bio
Bill Dodero is Head of U.S. Law, Patents & Compliance (LPC) at Bayer. Bill was appointed to this role on Jan. 1, 2023. Bill is also a member of the U.S. Country Leadership Team.

In his role, Bill oversees six Centers of Expertise in U.S. LPC – Compliance, Corporate Law, Litigation, Safety and Environmental Law, Employment and Labor Law, and International Trade Services. Bill and the U.S. LPC team are responsible for ensuring compliant and innovative growth, reducing and intelligently managing litigation, protecting Bayer's reputation and integrating business partnering.

Bill has spent his entire career with Bayer either as his client or as his employer. He has deep knowledge of the healthcare and agriculture industries, specializing in litigation, pharmaceutical, OTC drug and dietary supplement law, pesticide law, compliance and risk management, corporate transactions and business strategy.

Bill previously held leadership roles across businesses both globally and locally in the U.S. He served as Vice President and Global Head, Litigation, a role he took on in 2018.

From 2011 to 2018, Bill was Vice President and Global Head Consumer Health (CH) Legal where he served as the global chief legal for the Consumer Health division, overseeing a global legal team of internal and external counsel in various countries and encompassing a broad range of applicable laws globally for OTC products, dietary supplement, medical devices, cosmetics and pharmaceuticals.

Earlier in his tenure at Bayer, Bill held leadership roles of increasing responsibility including Senior Counsel, Bayer Healthcare Pharmaceuticals, focusing on the Cardiology and Hematology, and the Women's Healthcare franchises (2006-2011) and Senior Litigation Counsel for Bayer Corporation (2002-2006).

Before joining Bayer, Bill was an attorney at O'Connor, Cohn, Dillon & Barr (1996-2002) where he served as national trial counsel for Bayer.
Company Bayer US LLC
One Bayer Road
Pittsburgh, PA 15205
United States
+1.412.777.2000
Corporate Membership
---