Professional Bio
William H. Taft V, based in the firm's New York office, is a partner in the Litigation Department. His practice focuses on commercial and corporate governance litigation and international arbitration. Mr. Taft has experience leading complex commercial matters for clients across a range of industries, including private equity, sports & entertainment, energy, commercial real estate, project finance and insurance. He is admitted to practice before the New York State Courts, the U.S. District Court for the Southern District of New York and several U.S. Courts of Appeals, and he has appeared in arbitrations under the rules of the major U.S. and international institutions.

Mr. Taft is named a Future Star by Benchmark Litigation (2021).

Mr. Taft joined the firm in 2005. From 2004 to 2005, Mr. Taft clerked for the Hon. Samuel A. Alito, Jr. when Justice Alito served on the U.S. Court of Appeals for the Third Circuit. Mr. Taft received a J.D. cum laude from New York University School of Law in 2004, and a B.A. from Yale University in 2000.

Prior to joining Debevoise, Mr. Taft worked at the RAND Corporation in Washington, D.C. He is a co-author of the study "Conventional Coercion Across the Spectrum of Operations," RAND Corporation, 2003.

Mr. Taft was admitted to the New York bar in 2005. He is a member of the American Society of International Law and has served on the International Disputes Committee of the New York City Bar Association. He currently serves on the Board of Directors of the International Institute for Conflict Prevention & Resolution (CPR), the Program Committee of the Federal Bar Council, the board of Manhattan Legal Services, and is Co-Chair of the board of Every Vote Counts, a national student-led voting rights organization.
Company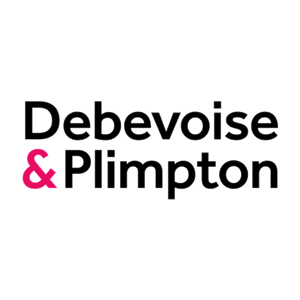 Debevoise & Plimpton LLP
66 Hudson Boulevard East 46th Floor
New York, NY 10001
United States
+1.212.909.6000
Law Firm Membership
---