Professional Bio
Ellen Waldman joined CPR as Vice President, Advocacy & Educational Outreach, in February 2022. In her role at CPR, Ellen focuses on generating thought leadership for the organization, increasing CPR academic collaborations, supporting CPR committees, and other initiatives.

Ellen has been active as a professor in the fields of mediation and medical ethics for over two decades. In the area of dispute resolution, she writes, trains, consults, and mediates in a broad range of cases.

Ellen is a former chair of the International Mediation Institute's ethics committee, and task-force member for the California Judicial Council's working-group on training requirements for court-connected mediators. She has published more than 25 articles on numerous dispute resolution topics and crafted the first book-length treatment of ethical dilemmas in mediation, entitled Mediation Ethics: Cases and Commentaries. Ellen is the former co-chair of the American Bar Association Dispute Resolution Section's committee on health care and past member of the Section's ethics committee.

In addition to having been a long-time Professor at Thomas Jefferson School of Law in San Diego, Ellen has had visiting professorships at Peking School of Transnational Law (Shenzhen, China), Quinnipiac University School of Law and Benjamin Cardozo School of Law.

Ellen graduated with a BA from Brown University, earned a JD from the New York University School of Law, and earned an LLM from the University of Virginia School of Law. Additionally, she has completed two fellowships, one in Clinical Ethics at the University of Virginia Center for Biomedical Ethics and another in Mental Health Law at the Institute for Law, Psychiatry and Public Policy in Charlottesville, Virginia.
Company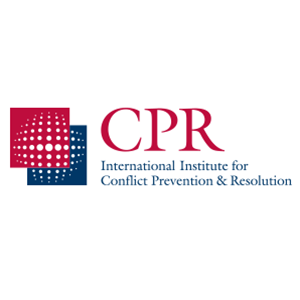 CPR Institute
30 East 33rd Street 6th Floor
New York, NY 10016
United States
+1.212.949.6490
---