Back to Events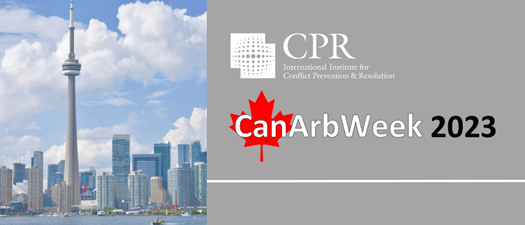 CanArbWeek 2023
Join CPR and the Canadian Advisory Board at CanArbWeek in Toronto!
Monday, October 16, 2023
to Wednesday, October 18, 2023
Event Details
Join CPR and the
Canadian Advisory Board at CanArbWeek 2023 in Toronto!
CPR is proud to support CanArbWeek by hosting a program on Wednesday, October 18, 2023. Come early and join us for breakfast!

(CanArbWeek 2023 runs from October 16-18, 2023.)
CPR CAB CanArbWeek 2023 Program
Wednesday, October 18, 2023 | 8:15-8:55 am ET
In-House Counsel's Perspective on Arbitration
CPR Institute's Co-Chair of the Canadian Advisory Board, Laura Cundari of Blakes, will moderate a panel of leading in-house counsel from Canada to share corporate counsel insight into their successes and challenges in ushering conflicts through domestic and international arbitrations.
CPR's Canadian Advisory Board is currently developing a Canadian edition of CPR's successful series, Corporate Counsel Practical Guide on Arbitration, and will share various issues raised by corporate counsel contributors to the book and ask the panel to illuminate and discuss such revelations.
Moderator:
Laura Cundari, Partner, Blake, Cassels & Graydon LLP​
Panelists will include:
Karen O'Keeffe, Senior Litigation Counsel at Coastal Gaslink/TC Energy
Laura Stefan, Assistant General Counsel, Corporate and Litigation, Siemens Canada Limited


Conference details and registration can be found at: https://canarbweek.org/
A note from CanArbWeek 2023 organizers:
Early Bird pricing runs July 1st through September 8th, Regular rates apply for September 9th.
Visit www.canarbweek.org for all conference updates.
For More Information: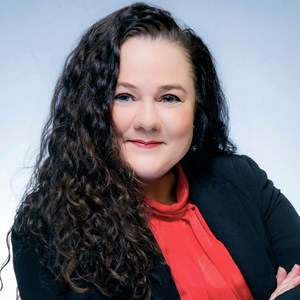 Knar Nahikian
Director, International Initiatives
CPR Institute