Back to Events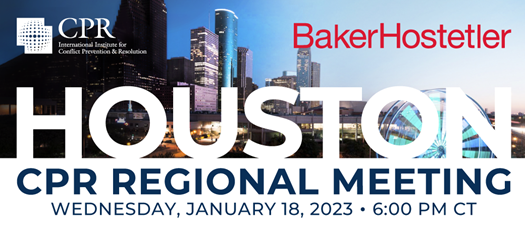 Houston Regional Meeting
Wednesday, January 18, 2023
Event Details
The CPR Institute's Energy, Oil and Gas Committee's 6th annual Houston Regional Meeting will take place on Wednesday, January 18, 2023, in Houston. This VIP energy-insider event is returning to Houston as an in-person only event.
Meeting schedule:
6:00 - 7:00 pm Cocktail Reception
7:00 - 8:00 pm Panel Discussion
8:00 - 9:00 pm Networking
The panel will feature in-house counsel and other leaders in ADR discussing "Structuring an Optimal Arbitration." How do you structure an arbitration based on the parties, size of the dispute and scope of the claims?
Moderator:
Sashe Dimitroff, Partner at BakerHostetler
Speakers:
-Tan Pham, Managing Counsel at TotalEnergies
-Julian Cardenas Garcia, Center for U.S. and Mexican Law at University of Houston Law Center.
-Estefania Ponce Duran, International Arbitration Lawyer with Posse Herrera Ruiz (Colombia)
-Mark Cymrot, FCIArb, Arbitrator, CPR Panel of Distinguished Neutrals, Partner at BakerHostetler
Agenda
January 18
6:00 PM - 7:00 PM

Cocktail Reception

7:00 PM - 8:00 PM

Panel Discussion

8:00 PM - 9:00 PM

Networking
For More Information: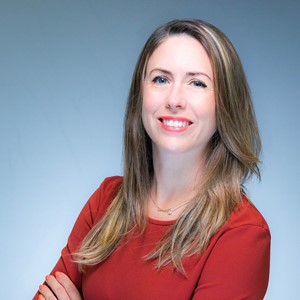 Mia Levi
Vice President
CPR Dispute Resolution Services
Sponsor: