Back to Events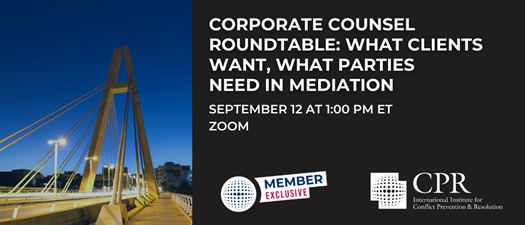 CPR Mediation Committee Meeting: Corporate Counsel Roundtable
What Clients Want and What Parties Need in Mediation
Tuesday, September 12, 2023
Event Details
The CPR Mediation Committee presents:
Corporate Counsel Roundtable: What Clients Want, What Parties Need in Mediation
Please join us on September 12 at 1:00 pm ET for the next CPR Mediation Committee meeting, which will feature a Corporate Counsel Roundtable discussion of the latest expectations and desires of corporate counsel in the mediation setting - before, during, and after the mediation session.
This session marks part of CPR's efforts to provide valuable content and wider engagement not only for neutrals but also targeted to CPR's corporate and law firm membership. We anticipate a lively and valuable conversation, moderated by Mediation Committee Co-Chair Sarah McAfee of General Motors, and we hope to see you there!
Panelists are:
Kristine Campbell, General Counsel of U-Haul;
Erinn DePorre, Vice President & Legal Counsel of Auto, Data & Employment at Qualcomm;
If you have any questions you would like the panel to consider, please send them ahead of time to CPR Mediation Committee Staff Liaison, Ellen Waldman.
We look forward to a lively discussion that will be of interest to mediators, litigators, and corporate counsel alike.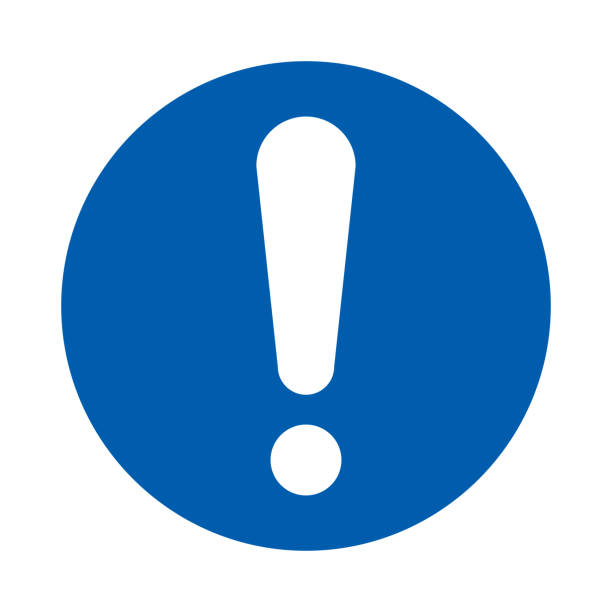 You must be logged in to register for this event.
You must be a member of the CPR Institute to attend this event.
For More Information: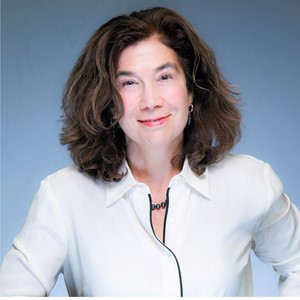 Ellen Waldman
Vice President, Advocacy & Educational Outreach
CPR Institute