Back to Events
National Task Force on Diversity: Next Steps in Affirmative Action
Monday, February 26, 2024
Event Details
As we in the dispute resolution community ponder how to develop a more heterogeneous and inclusive population of professional neutrals, it may be fruitful to the examine our traditional understandings of diversity from a wide variety of vantage points. We hope to do just that at this meeting:
CPR's National Task Force on Diversity is hosting a conversation about next steps in affirmative action with Richard Kahlenberg, a non-resident Scholar at Georgetown University's McCourt School of Public Policy. The author or editor of 18 books, he has been called "the intellectual father of the economic integration movement" in K-12 school and "arguably the nation's chief proponent of class-based affirmative action in higher education admissions."
Kahlenberg is a senior fellow at the Progressive Policy Institute and a professorial lecturer at George Washington University's Trachtenberg School of Public Policy and Public Administration.
Kahlenberg's 1996 book, The Remedy: Class, Race, and Affirmative Action was named one of the best books of the year by the Washington Post.
Kahlenberg's most recent book, Excluded: How Snob Zoning, NIMBYism, and Class Bias Build the Walls We Don't See argues that existing housing laws "keep Americans of different races and classes from living in the same communities, sharing the same public schools and getting a chance to know one another across racial, economic and political lines."
An education expert, he testified for the plaintiffs in the recently-decided Students for Fair Admissions v. Harvard (2023), saying that racial diversity is very important to have on campus but that policies based on socio-economic status offer a promising way forward to achieving that goal while avoiding many of the downside of using race.
Registration is required. Please use the "Register Now" button above.
For More Information: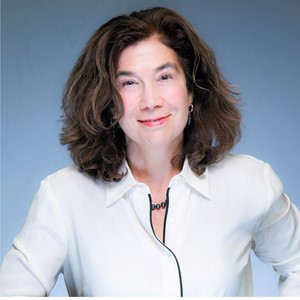 Ellen Waldman
Vice President, Advocacy & Educational Outreach
CPR Institute